CUPHAT are inviting the communities of the Cambrian, Preseli, Wicklow, and Blackstairs Mountains to join us for a day of thanks and celebration of their support over the last year.
The festival events will showcase the range of work that has been ongoing in local
communities. It will provide an opportunity for people to see first-hand the work of school
children from across the area, hear oral histories with community members, view historic
photographs and objects that were contributed during the heritage celebrations and hear
how local businesses and community groups have been supported. There will be
demonstrations of new citizen science activities and an opportunity to have a sneak preview
of the ongoing digital reconstruction of local artefacts and landscapes. Entries to the
CUPHAT photographic competition for each area will also be on display.
Each festival takes place in a different location. We hope to see you at one of them!
Cambrian Mountains
20 June 2023 | 12pm – 8 pm | Pafiliwn Bont & Neuadd Pantyfedwen, Pontrhydfendigaid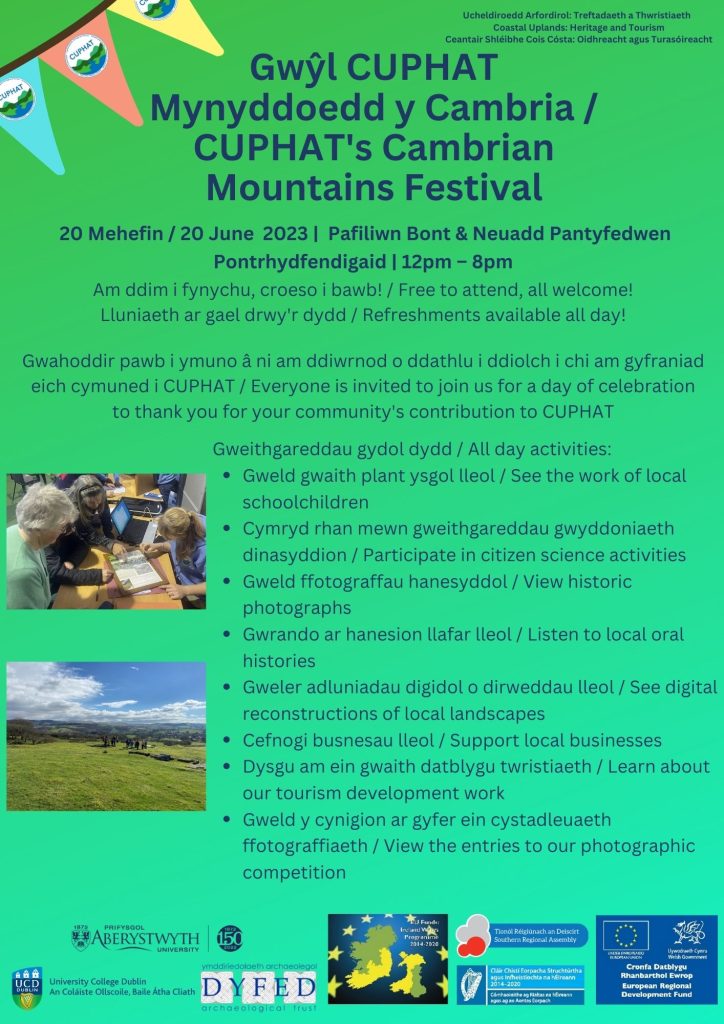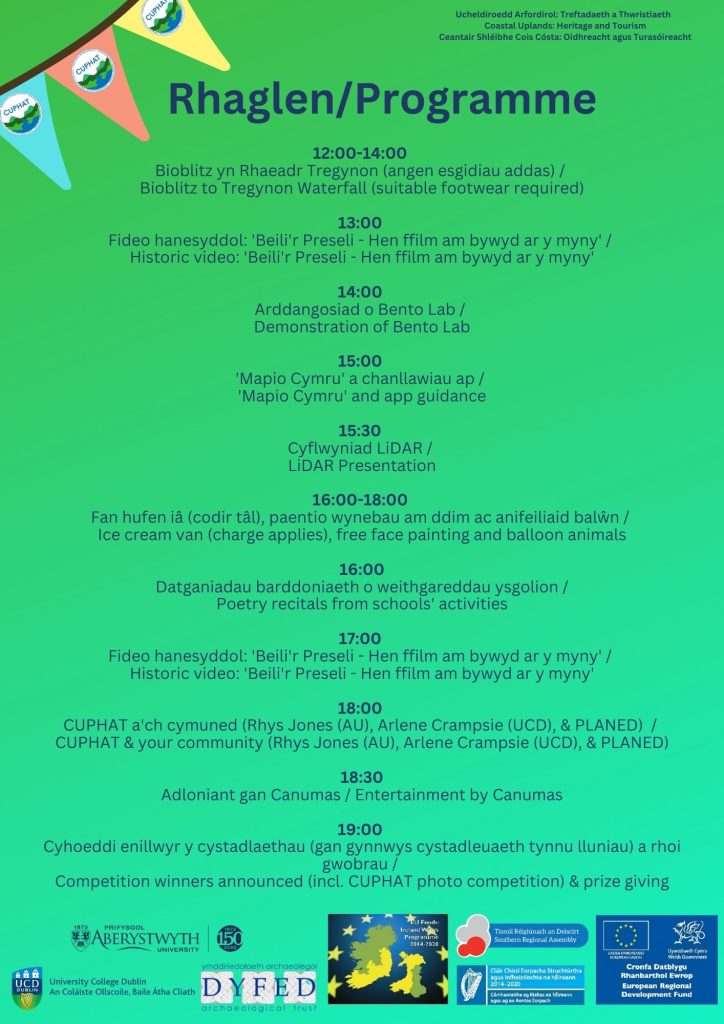 Preseli Mountains
21 June 2023 | 12pm – 8pm | Neuadd Maenclochog Hall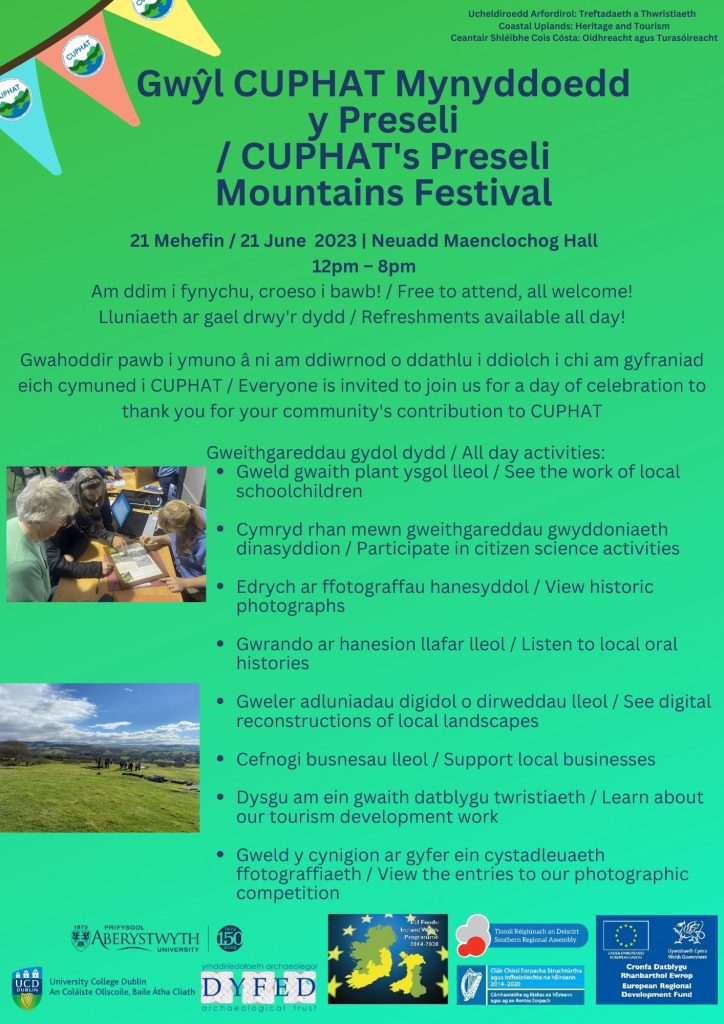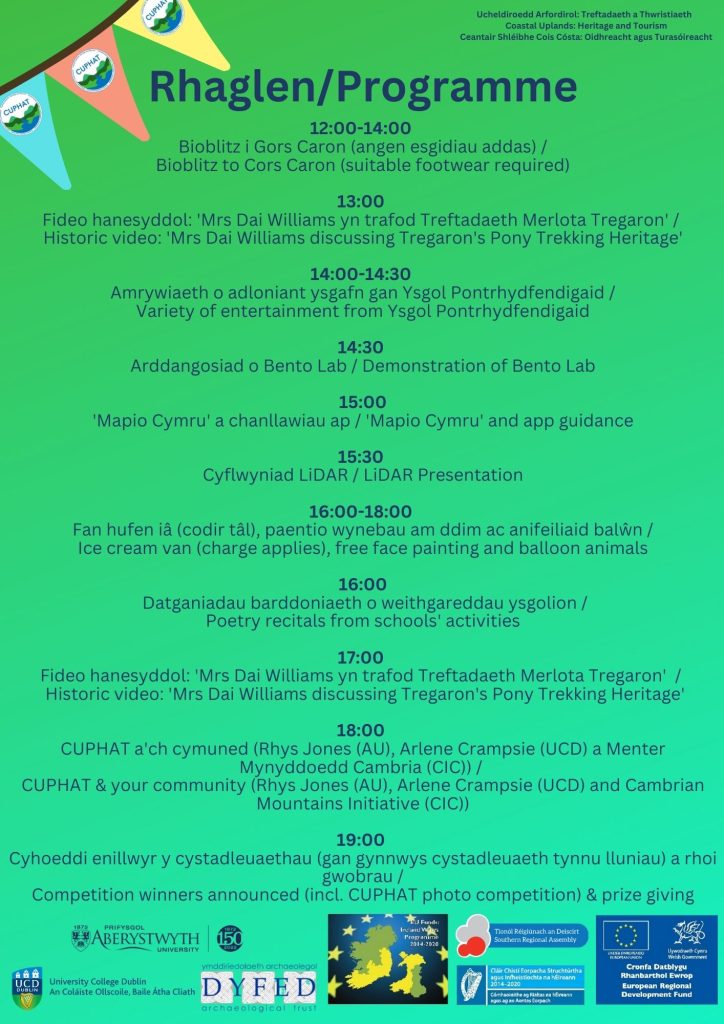 Blackstairs Mountains
27 June 2023 | 12pm – 8pm | Kiltealy Village Hall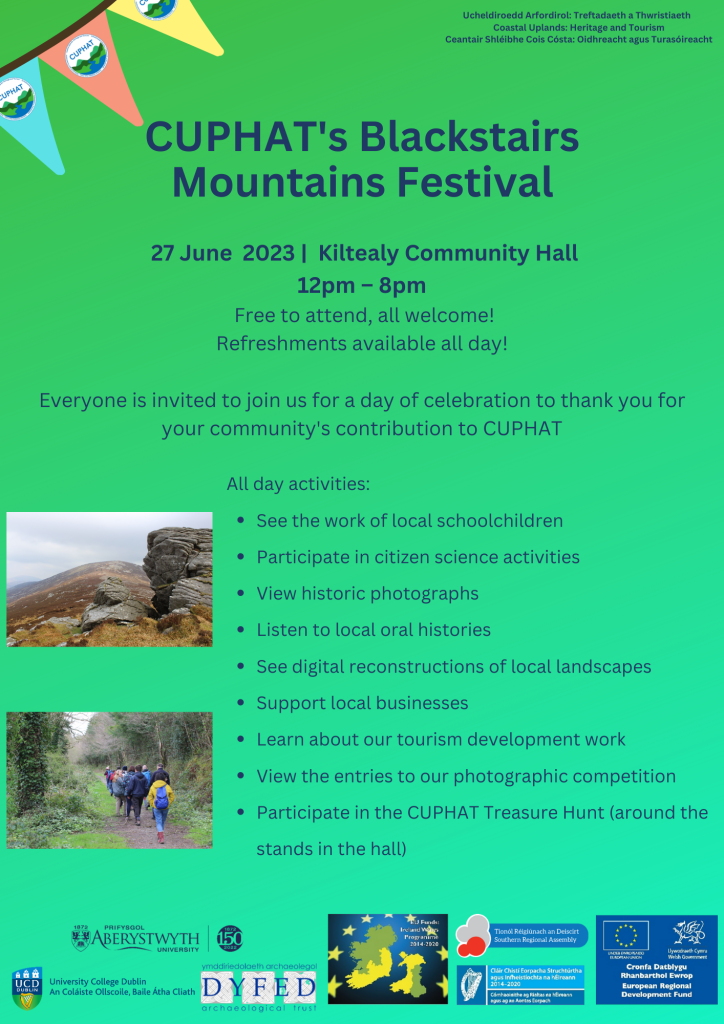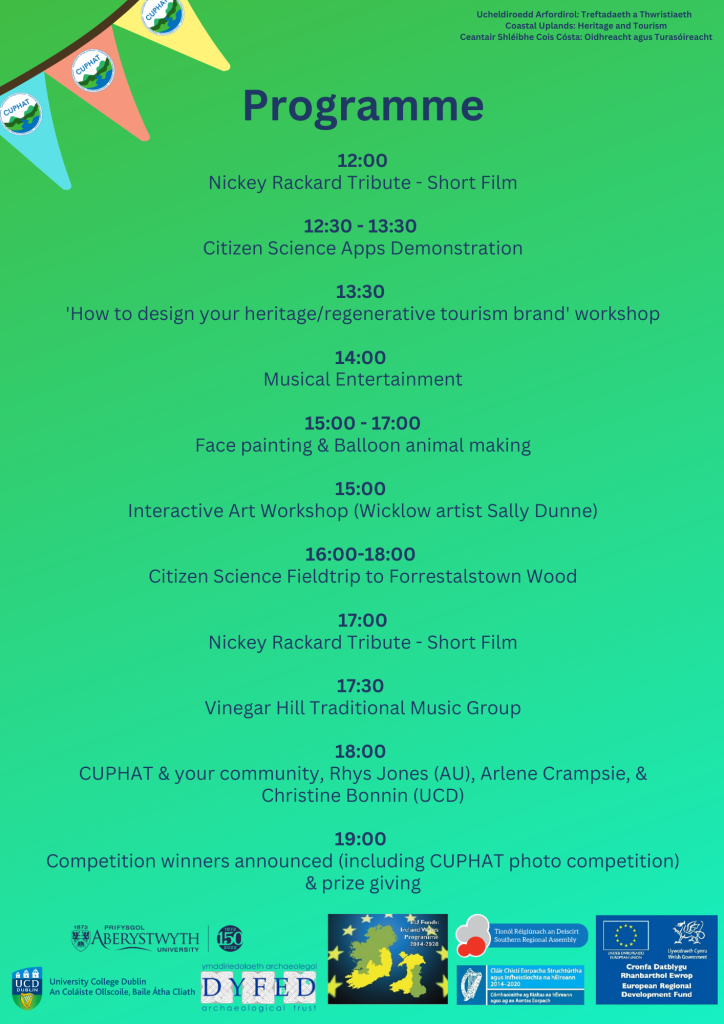 Wicklow Mountains
28 June 2023 | 12pm – 8pm | Avoca Village Hall