The overall aim of CUPHAT is to showcase the natural and cultural heritage of coastal upland areas in Ireland and Wales to increase sustainable forms of tourism within them, thus leading to the creation of more sustainable livelihoods, communities and environments.
CUPHAT will work with twelve upland communities in the four coastal upland areas of the Cambrian Mountains, Preseli Hills, Wicklow Mountains and the Blackstairs Mountains to realise this aim. We are interested in learning from the communities themselves about what they would want to celebrate and communicate to tourists. To this end, our aim is to promote a form of tourism that works for the benefit of these areas.
CUPHAT is funded by the European Regional Development Fund (ERDF) through the Ireland Wales Co-operation Programme. The project will work with a range of community, local and national stakeholders from Wales and Ireland, with Aberystwyth University leading the project, and working in partnership with University College Dublin and the Dyfed Archaeological Trust.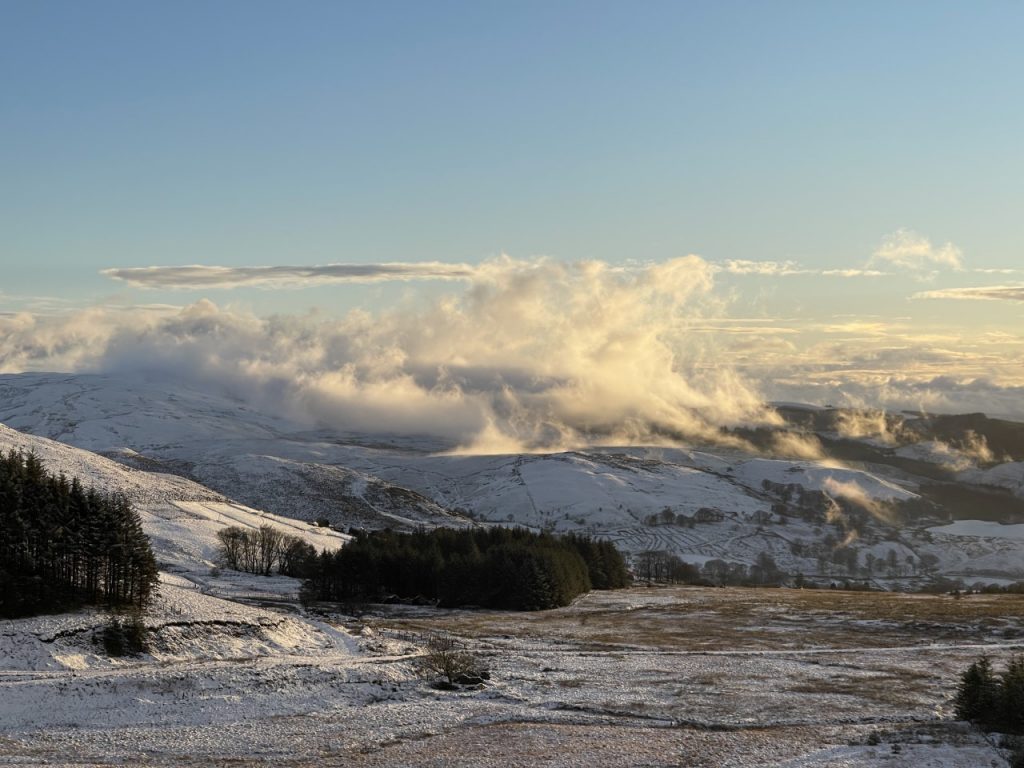 The four coastal upland areas of the Cambrian Mountains, Preseli Hills, Wicklow Mountains and Blackstairs Mountains have historically relied on traditional industries such as agriculture and forestry. They are also areas that are visited by tourists but there is scope to exploit this market in more effective and sustainable ways. CUPHAT aims to create opportunities for communities to benefit from tourists that want to actively explore the less commercialised coastal upland areas, particularly in relation to the themes of: Lived Lives and Landscapes; Biodiversity; Archaeology; Geology/Geomorphology.
If you are a school, a community group, a tourism-related business, or an interested individual based in one of these coastal upland areas, please do get in touch with us.